and thus with little time remaining before my vacation,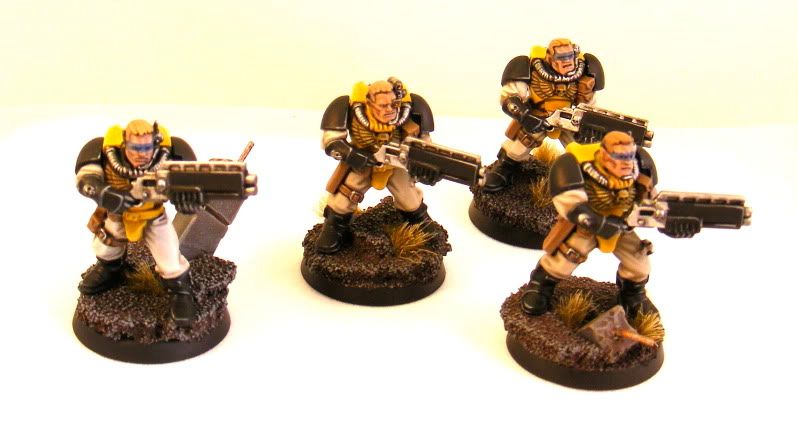 four shotgun scouts finished and based barring the insignia, this just leaves the sergeant to do for this squad when I get back. I'm motoring through the infantry, thankfully lol
A quick bonus shot of all ten tactical marines together I did for another site.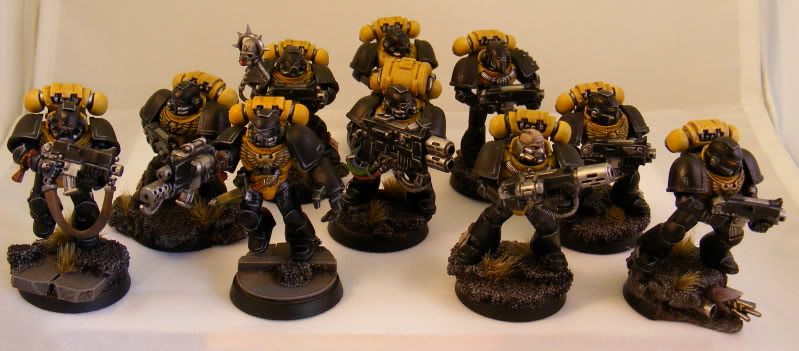 This will probably be my last post for a couple of weeks due to a well earned holiday, however i'll be back posting soon. As I will be away for my blog's 1 month birthday i'll just says thanks to three followers i've collected already, makes taking the time to keep this up to date worthwhile. CHEERS!