Well things have been a lil busy since getting back off my hols, new job, new course at college and of course gamesday. Well games was its usual self but managed to get myself up into the last dozen or so entries being judged for WFB single miniature with my Queek Headtaker.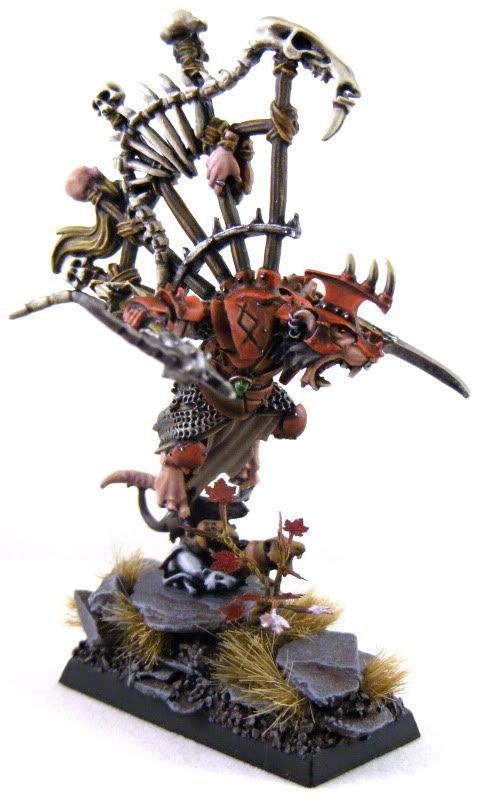 Considering this was painted just to go in an army (one I never finished lol) I was pretty pleased im going to have to try and do something especially the next year and see if I can knock it up a notch BHAM!
Well the plan is to get back into more regular updates again and try and soldier on with my Scythes before I get lured away by the sexy Dark Eldar.
TTFN!