Well theres been plenty of prevarication and farting around aswell as a few failed test models but now it's time to get on with it. I'll be posting my WIP Aleph stuff here for all to poke fun at as I go along. As I find it impossible to work out how to paint models from a list of colours without seeing the painter at work I'm using a bastardized Angel Giraldez paint scheme.
I figured I would start with a Yudbot as it was only little and shouldn't be too difficult, mistake! It being tiny it's a bit of a swine. But anyway this is my progress so far.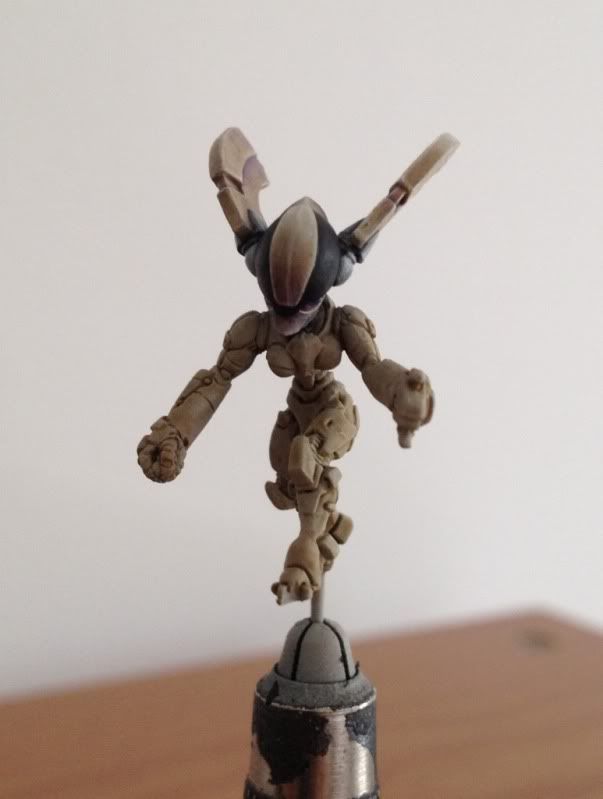 Sorry about the tiny dark photos but most of my WIP stuff will be taken on my camera phone, though all finished models will get a proper photoshoot at the end.