Ooops I jumped on the bandwagon. Deciding that the new sculpts were too nice to pass up (even if it is more to power armour to paint yawn!) so I've got some stuff put together namely these terminators (photos are pants soz!).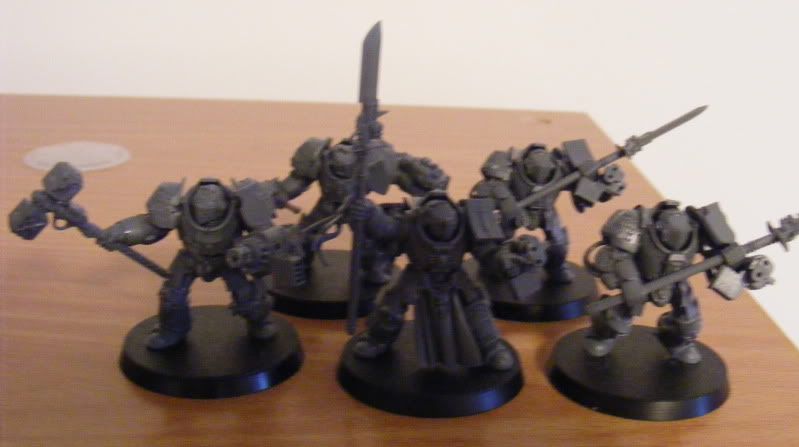 Not very interesting I know however I also previously had put together a dozen grey knights in power armour and a dreadknight together to test my airbrush out on. For these I primed black, sprayed the Vallejo Air (VA) Rust, then VA Silver before a couple of washes and a brybrush of Citadel (GW) Mithril Silver. I have to say the VA paints go on super smooth and it's so fast getting a basecoat on with an airbrush, literally amazing. Photo quality again is bad however the dreadknight is closet to how these look for real.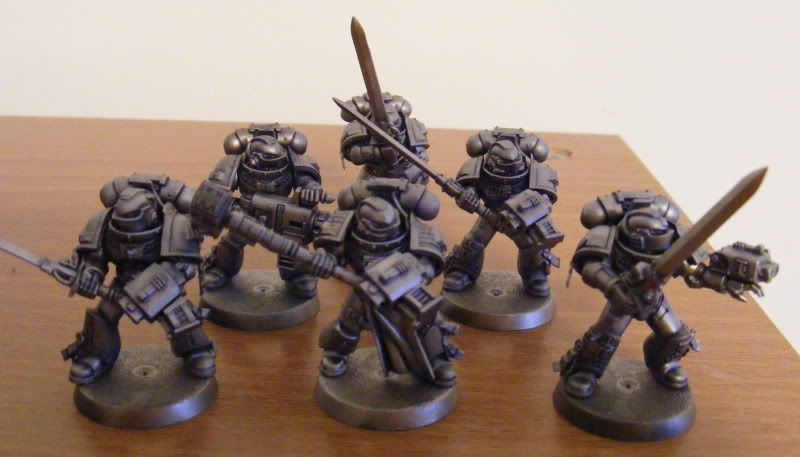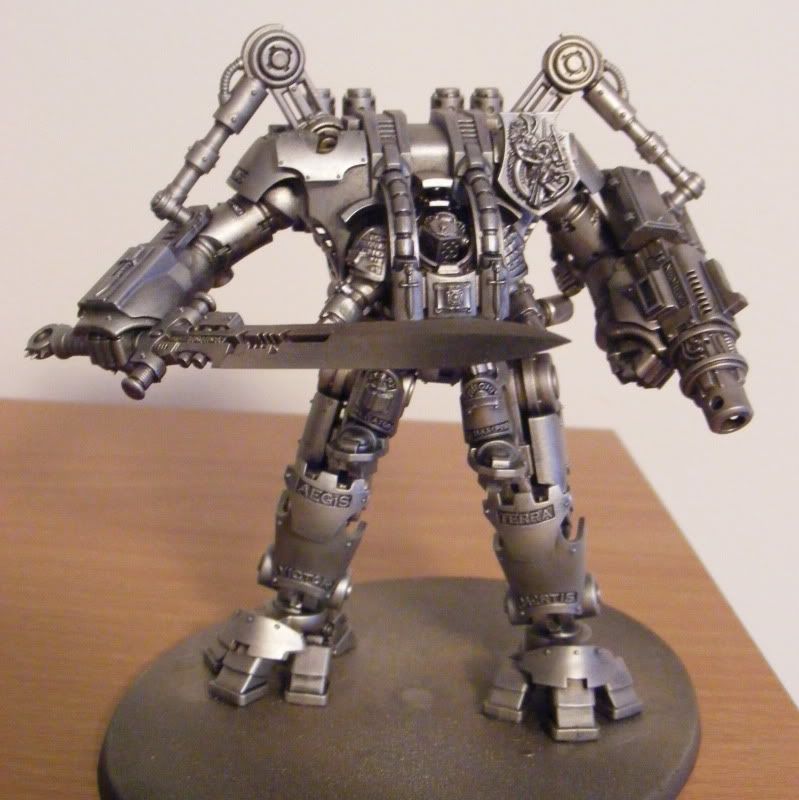 These are ready to start having detail cut back in, i'll take some better photos when there is more to see. However I'm definitely pleased with my cheapo airbrush the performance and convenience is top notch.
Following is the list in working towards.
Grey Knights - 1750

Xenos Inquisitor with 3 x Servo Skulls, Force Weapon, Psychic Communion - 64

Librarian with Shrouding, Sanctuary, Warp Rift - 165

3 x Multi-Melta Servitors, 2 x Jokaero - 100
Dedicated Transport - Chimera - 55

6 x Strike Squad with Daemon Hammer and Psycannon - 140
Dedicated Transport - PAssBack - 85

6 x Strike Squad with Daemon Hammer and Psycannon - 140
Dedicated Transport - PAssBack - 85

5 x Terminators with Daemon Hammer and Psycannon - 225

5 x Terminators with Daemon Hammer and Psycannon - 225

Psyfledread - 135

Psyfledread - 135

Dreadknight with Nemesis Greatsword and Heavy Psycannon - 195

TOTAL - 1749